Position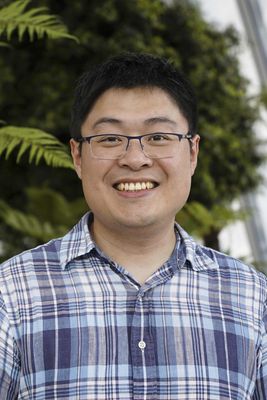 Hon Membership Secretary (2022-)
Senior Lecturer in Bioinformatics at Royal Veterinary College
Dong obtained his Biological Science degree from Shandong University in China followed by MSc by research training in the University of Edinburgh. He has then enrolled a PhD program in the School of Veterinary Science, University of Liverpool on infection biology to characterise the proteomics of Toxoplasma gondii.
After completing his PhD, Dong has led and contributed to various bioinformatics and wet lab based projects as a PDRA such as developing informatics tools for mass spectrometry data analysis, genome annotation improvements and characterising molecular mechanisms of host-pathogen interactions in several important veterinary and human infectious diseases, ranging from protozoan parasites, bacteria, worms and viruses.
In 2017, he was appointed to a lectureship at the RVC, where he continues his research in understanding the molecular mechanisms of host-pathogen interactions using multi-omics platforms coupled with bioinformatics and machine learning algorithms.