Professor Joanne Hamilton
Position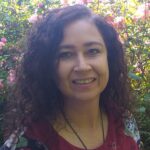 President (2023-)
Professor of Parasitology at Aberystwyth University
Jo is a zoologist with a passion for parasites and a keen interest in promoting STEM research, education and public understanding of science. She is Professor of Zoology and Parasitology and Associate Dean of Learning, Teaching and the Student Experience in the Faculty of Earth and Life Sciences at Aberystwyth University.
Jo was introduced to the fascinating, but sometimes itchy, world of parasitology as an undergraduate by Mike Doenhoff and Mike Lehane at Bangor University. She undertook her PhD in serodiagnosis of schistosomiasis with Mike Doenhoff and Peter Chiodini at the Hospital for Tropical Diseases, London before undertaking her postdoctoral work exploring invertebrate immunity in blood-sucking insects. Jo uses proteomic and molecular approaches to unravel host-parasite interactions and has been privileged to work with a wide variety of parasites and vectors including schistosomes, stable flies and tsetse before returning back to the wormy world of trematodes and nematodes at Aberystwyth University.
A core focus of Jo's work is ensuring that University research becomes part of the school curriculum through leadership of the Sustainability (SusNet) Wales Schools University Partnership and the Aberystwyth University Biology programme on the on the £8.2million pan-Wales Trio Sci Cymru initiative to increase STEM uptake in Wales.
More recently, Jo has become a Co-Director of the OneZoo Centre for Doctoral Training which will help to equip the next generation of world-leading scientists with the skills and insight necessary to tackle current and future zoonotic threats
Jo is a Senior Fellow of the Higher Education Academy and a Fellow of the Royal Society of Biology.