Join your BSP Council!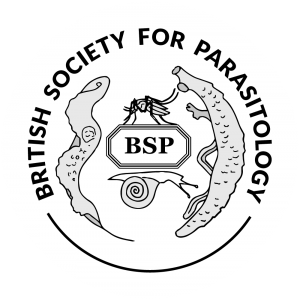 The Council of the British Society for Parasitology seeks new members due to current members reaching the end of their term. Applicants from all career stages of our community are welcomed. We are a diverse and multicultural society, dedicated to inclusion and seek a council whose composition represents our membership. As such, we particularly welcome applications from those sections of our membership that are currently under-represented on council.
Please contact the Honorary General Secretary Kevin Tyler k.tyler@uea.ac.uk if you are interested in applying.
IN MEMORIAM: Gloria Rudenko (1961–2022)
Gloria Rudenko passed away, aged 61, on the 24
th
November 2022.
Gloria was born in Zurich, Switzerland in 1961. Her first five years were spent in Fiji, perhaps there sparking a lifelong love of travel, the tropics, and tropical diseases. She grew up in San Francisco in the United States and attended San Francisco University High School. After spending her freshman year at Yale University, she moved in 1980 to the Netherlands to study Biology at Leiden University, despite not speaking a word of Dutch.
23RD MARCH 2021
Petition to the UK government: Revoke cuts to global health research
We urge the UK government to reconsider the decision to significantly reduce the Official Development Assistance (ODA) funds for global health research and development. The decision to suspend the commitment to invest 0.7 per cent of GNI on ODA must be subject to full Parliamentary scrutiny.
The cuts will be highly damaging to parasitology research across the globe and will severely impact on the many communities who would benefit from this research.
To sign the petitition to the UK government, please follow this link:
https://petition.parliament.uk/petitions/580046
[Please note that unfortunately this petition is only open to British citizens and UK residents to sign]